Configuration issue which is related to TLS. I suggest customer should try to double check the below settings:
Please open your browser, access Ricoh device's Web Image Monitor – is called WIM – by using device IP address like this http://<ricoh IP Address>. It would be redirected to the main page of WIM
Click on Login link in the upper right of this page

On the authentication form, please input the administrator credential and then click on Login button

On the Home page, click on Device Management > Configuration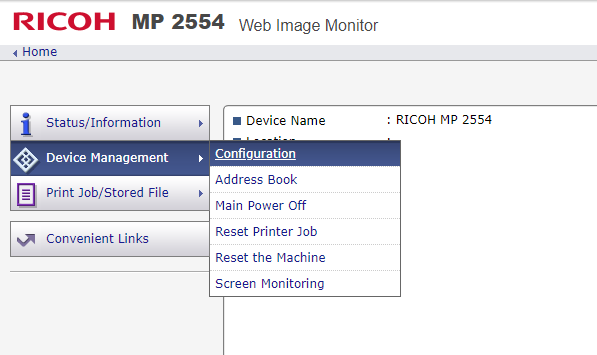 On the Configuration page, click on Device Certificate of Security section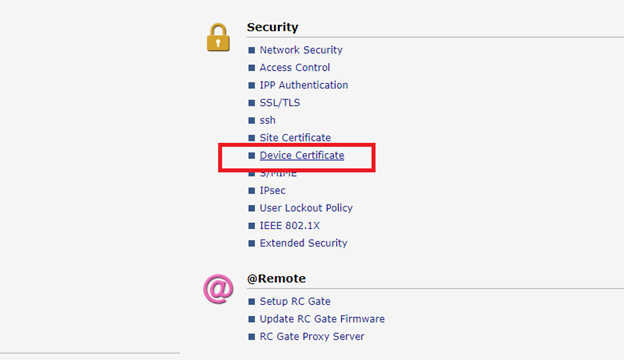 Make sure there is a certificate.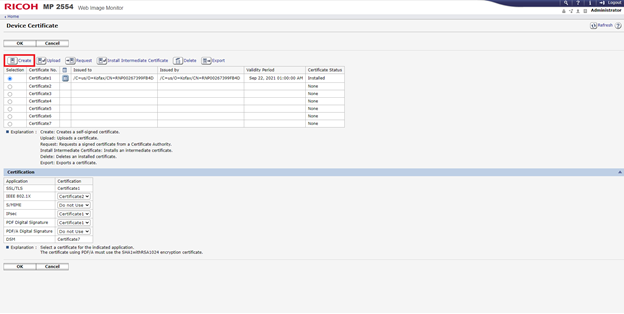 If not Press "Create" button to create new certificate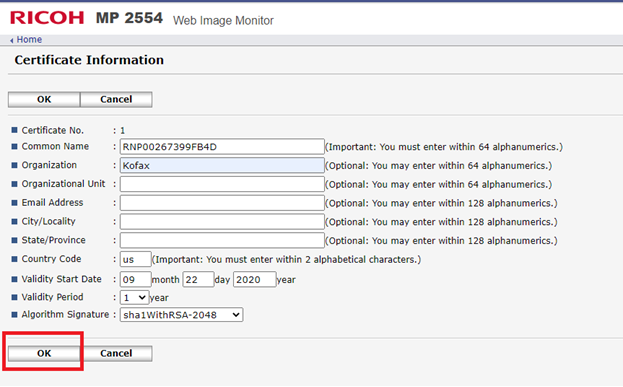 Input detail then Press "OK" button
On the Configuration page, click on SSL, TLS of Security section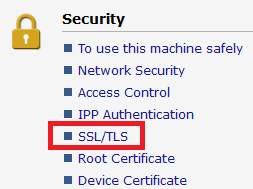 Please set SSL/TLS as Active and Ciphertext Priority for the field Permit SSL/TLS Communication on Ricoh device as screenshot below and then click OK button.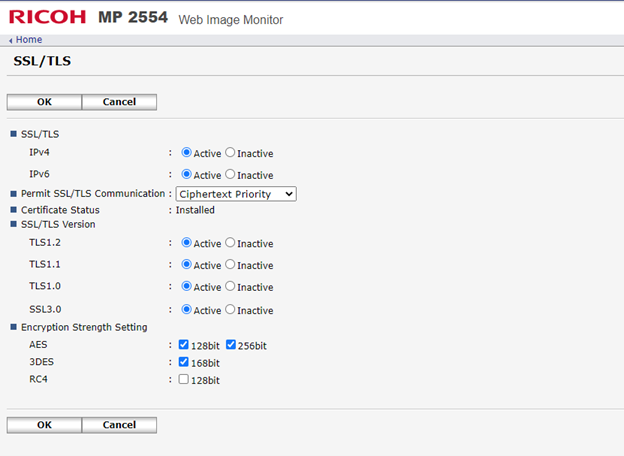 Ricoh device will show "Updating..." message as this screenshot so please wait for 5 minutes and then click OK button.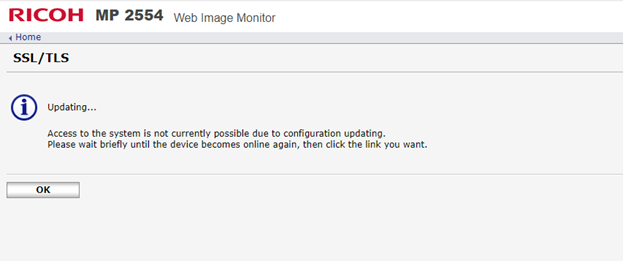 On the Configuration page, click on Uninstall of Extended Feature Settings section
Make sure Java platform's status is "Starting up"

Try Install app again
And here is the result